Super Vision app for LiveChat!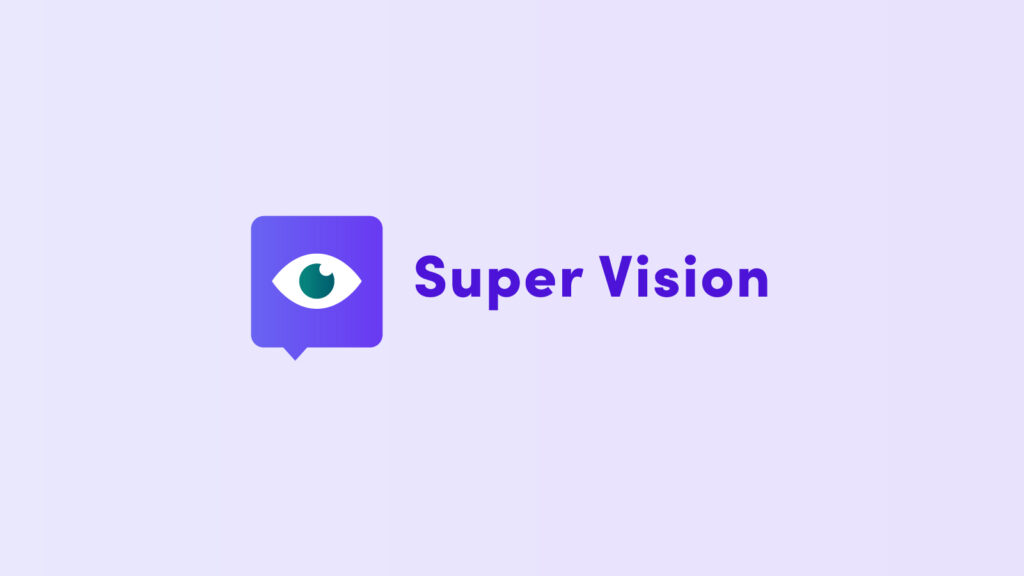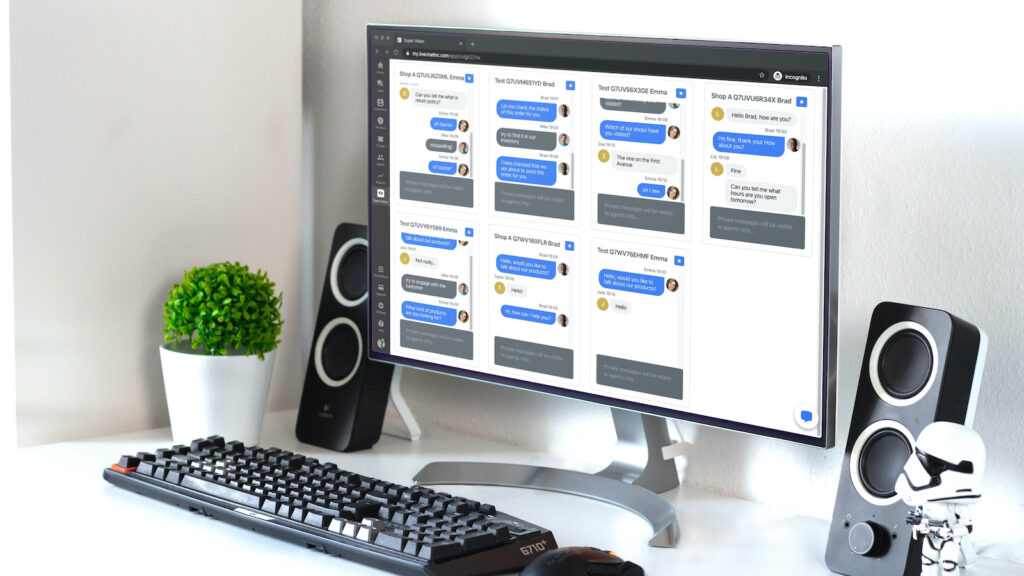 Super Vision app lets you become a master in monitoring the work of other LiveChat agents. As a team manager, you can observe all of your ongoing chats (up to 8 on one screen) simultaneously and see how they respond to your customer's inquiries. As an agent, you can watch the chats of your colleagues as a part of the onboarding process to learn from them.
It's a perfect tool to onboard agents to make sure they are doing well. Additionally, while reading their conversations inside the chat, you can whisper to your agents to help them handle any case. You can use chat filtering to see chats only from selected agents and/or selected groups.
You are going to see what the customer is about to write thanks to sneak-peek functionality. You can also see that agent is about to send something to the customer. Use canned responses to help your agent even faster!
When there are more than 8 chats conducted, you will be presented only with the first 8 conversations. The next ones appear as fast as you close any of the previous chat windows. No setup is needed for this plugin – it is ready-to-go right after installation.
The app works for LiveChat admins as well as agents without an administrator role. Super Vision works best on the desktop. When using smaller screen resolutions the number of visible chat windows may be less than 8 to ensure comfortable use.
.BespokeChat – sales support and customer service for the real estate, automotive and other industries
Live monitoring of up to 8 conversations at once

Whispering to your agents with helpful tips & prompts

Sneak-peek

Canned responses

Chats filtering by agents and/or groups

The automatic appearance of the next incoming chat and closure of ended chats

See the delivery status of agent's and customer's messages

Rich messages

Clickable links

Survey results visible inside chat

Custom variables presentation
Ability to monitor multiple chats at once

Help your agents during their onboarding process

Make sure your agents represent highest customer support standard

Monitor response time of your agents in real time

Avoid any mistakes your team could make

Help your team react quickly and properly in difficult situations

Increase your efficiency with super vision of experienced trainers/agents
In LiveChat go to "Super Vision" in the left menu

You are going to see up to 8 chats from all LiveChat groups you have access to.

New chats are going to appear if there is an empty slot

Each chat refresh automatically

To whisper to all agents in chat just use input box at the bottom of each chat

You can close a chat that you don't want to see using "X" button

Chat that was finished is going to be hidden after 60s
16.07.2020 – sound notifications switch

03.11.2020 – messages sneak-peek, canned responses, chats filtering

19.11.2020 – the app is now also accessible for agents without an administration role

27.01.2021 – deliverability status, rich messages, and clickable links added, bug fixes

29.03.2021 – pre and post-chat surveys results are visible inside a chat, custom variables are visible in a tooltip over chat header, bug fixes

27.04.2021 –

filter modal window is now responsive, bug fixes

01.06.2021 – bug fixes
Super Vision is going to communicate with your LiveChat using API. The level of access to chats is a derivative of the user's rights set inside LiveChat license. We do not store any of your information about the chats externally. We do store logins of supervisors using Super Vision for analytics purposes.