Super Trainer app for LiveChat!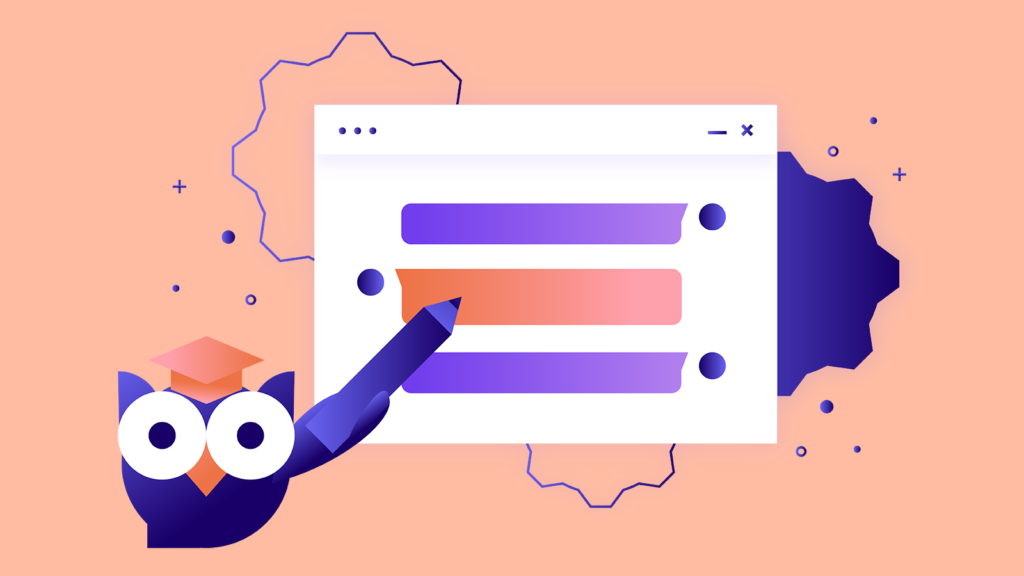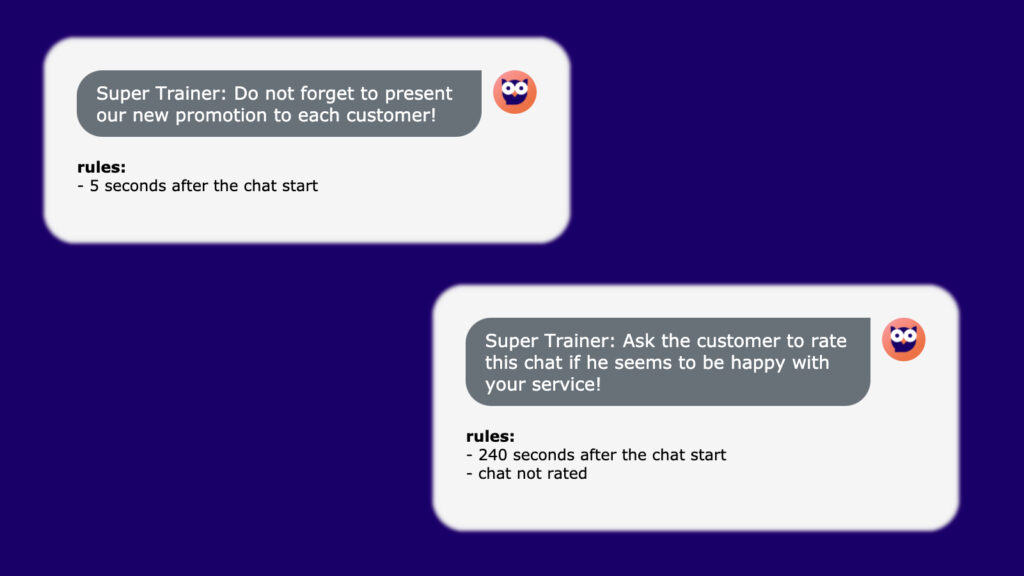 Super Trainer reminds agents of important things to do, during the ongoing conversation so they can conduct their chats better and faster!
Thanks to handy Super Trainer's reminders, agents will never forget to provide some important information to customers. It is also super helpful for agents conducting many chats at once because Super Trainer is their personal assistant making sure each chat is looked after.
Set reminders based on rules. Reminders are presented as messages hidden to customers sent by the agent itself. You can set rules based on time since the chat started as well as chat rating. More useful conditions are on its way!
Each reminder shows as soon as all rule conditions are met, only once inside one chat.
.BespokeChat – sales support and customer service for the real estate, automotive and other industries
Programmable reminders
Reminders visible in-chat
Reminders are not visible to customers
Remind about important matters
Increase the quality of chat conversations
Handle more chats at once
Visit LiveChat Marketplace and install Super Trainer

In LiveChat go to "Super Trainer" in the left menu using admin account

Authorize app so a bot is created that will send reminders to all users

Set a rule to prepare your first reminder

That's it! Rule is active right away!
February 2021 – the app is published

27.04.2021 – new conditions added, bug fixes

22.06.2021 – new conditions added, authorization flow simplified, bug fixes
Super Trainer is going to communicate with your LiveChat using API. The level of access to chats is a derivative of the user's rights set inside LiveChat license. Chat conversations are processed by our backend to determine realization of rules, but  We do not store any of your information about the chats (including chat messages) externally except chat and thread ID* (we do store them temporarily to make sure reminders are sent only once inside one chat). We do store logins of supervisors using Super Agent for analytics purposes. 
* chat / thread ID is string like QNMWTYQL7W – does not contain any sensitive data.