Did you know that a shared .BespokeChat team means savings?
Our service consists of a full range of activities on our part, which allow you to conduct chat support at the highest level and ensure your company takes the topic of using this channel over with! Get to know the price list of our chat service.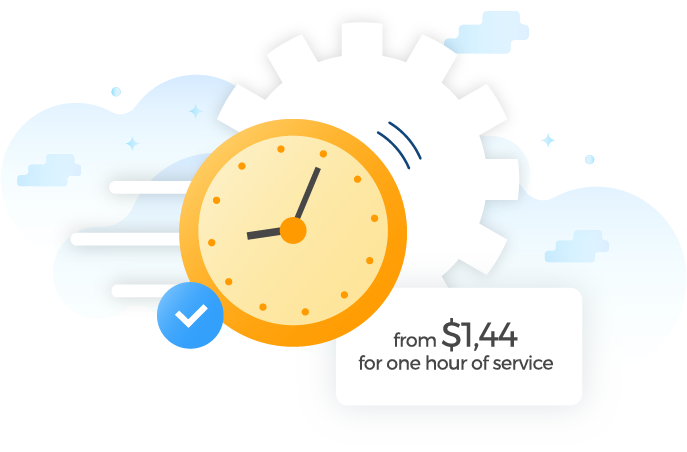 AUTOMOTIVE

REAL ESTATE

E-COMMERCE

OTHER

Service 8:00 AM until 11:00 PM CET/CEST 7 days a week

Except for public holidays in Poland plus 2nd of May, 24th of December, 31st of December and Easter Saturday. Do you need other service hours? Contact us!

Free knowledge implementation

We will prepare a list of issues that will allow us to quickly and efficiently acquire the knowledge necessary to operate the website.

Free technical implementation

We will prepare the necessary scripts to be inserted on the website, we will provide instructions for their installation and we will assist in the entire process, until the chat is properly installed on the website.

Dedicated Key Account Manager

Our dedicated representative will be a person who cares about your satisfaction, up-to-date knowledge and efficient communication of expectations to the team of consultants.

Support of trainers

The assigned trainers are people with the greatest service experience who will take care of the highest quality of chats on a daily basis by supervising conversations conducted by consultants.

Moderation of reports containing sales opportunities

Selected reports (contact details of sales opportunities) are moderated by trainers.

Updating knowledge on a regular basis

The knowledge that allows us to efficiently service is transferred not only during the initial implementation, but also on an ongoing basis. Every day we verify that our knowledge and procedures are up-to-date, we contact us if we need to update it.

Configuration of proactive greetings + analysis

We take care to invite clients to talk as effectively as possible, which is why we create a set of interactive invitations to talk, and we analyze their effectiveness periodically, introducing the necessary changes.

Google Analytics

Integration with Google Analytics to track conversations, e.g. in relation to your campaigns.

Rich messages

Sending predefined messages to customers enriched with graphics, links, buttons.