Apple Business Chat channel support
Users of the Apple ecosystem can communicate with brands via the iMessage application for iOS and MacOS thanks to the Apple Business Chat functionality. Your company, after adding its profile in the Apple Business Register, has the option to apply for access to communication with its users via chat.
As in the case of Facebook Messenger, conversations initiated by users via Apple Business Chat remain on their phone in their basic messages app, where they can return to the conversation at any time on one of their devices synchronized with their iCloud account.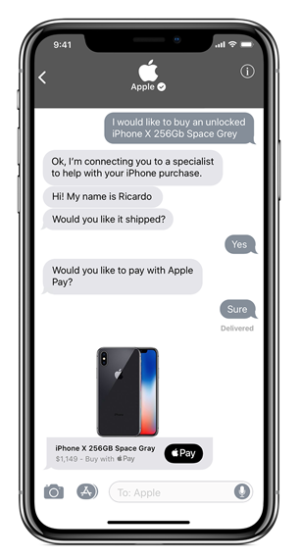 Users of Apple devices will be able to start conversations with the brand through the Messages application after clicking on a special link / button on the website or after searching for a company in Apple services such as Apple Maps / Siri / Spotlight search. The appearance and colors of the iMessage app is customizable to match the brand's marketing communication standards.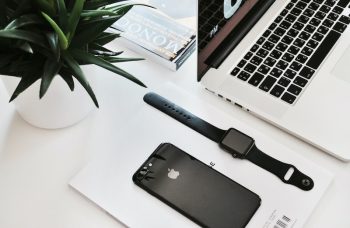 Conversations made through this channel are highly secured with the use of communication encryption. Messages are sent directly between the user's device and LiveChat, they are not saved on Apple's servers. The users are completely anonymous to the chat users until they provide their data themselves.
The .BespokeChat team starts conversations with lightning speed, up to several seconds – the client does not wait for the consultant's answer, but conducts the conversation in real time.
LiveChat integration with ABC channel is now available in .BespokeChat. Ask your Account Manager for details on the possibility of extending chat communication to this channel.